Having been in business for over 10+ years, now more than ever MXRP strives to provide our customers with a professional service and the best customer care and advice possible.
Specializing in all motorcycle suspension, engine development and dyno tuning, we have gained an expansive customer base ranging from Northern and Central New South Wales all the way to North Queensland and beyond. We hope to continue to grow this more and expand over the coming years.
We have recently spent extensive time and money investing in the best tooling, machinery and parts available to custom build performance engines at a very high quality.
Our top and bottom end engine services are setting a new benchmark in the Australian Offroad scene.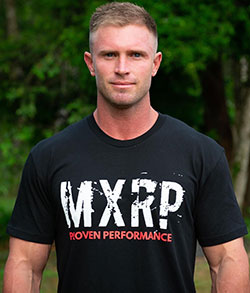 DANIEL KERSNOVSKE
From a young age Daniel has been riding motorcycles. Starting off trail riding for years and moving onto motocross through his teenage years.
Daniel followed his passion completing as apprenticeship as motorcycle mechanic in 2009 and working with motorcycle suspension for the duration of his apprenticeship.
His obsession and ever-growing passion for motorcycle suspension and engines has led him to complete many more training courses to better develop his skills and knowledge.
During 2012 MX Nationals, Daniel was race mechanic for close friend Ford Dale where the pair brought home a national championship in the MX2 class.
Fast forward a few years and Daniels services were enlisted once again by the Honda Race Team to provide truck and race mechanics for the teams MX2 arm.
Supporting riders like Gavin Faith, Josh Cachia, Bradley Taft and Cameron Macadoo. Daniel has been an instramental part to the teams success in the past seasons of Australian Supercross.
Daniel is now one of the most reputable and sort after suspension technicians and engine builders in the Australian Motorcycle Industry.